***Post Written by Eldon Clifford, President Elect for WSPA***
Hello WSPA Members,
Below you will find a small selection of suggested summer reading material for the summer. Given the current happenings around the country, and the focus of our upcoming Summer Institute in Jackson (8/6-8/8), I thought I would base the selection on trauma/crisis prevention and intervention. The last selection is a "fun" read to take with you to the pool or the beach. If you have not read it yet, I would certainly recommend you do, and for those of you who prefer digital media, there is a movie based on the book (staring Emily Blunt). *I will be truthful in admitting, I did not read every book selected…………
Have a great summer and I look forward to seeing you at the Summer Institute.
Eldon
Best Practices in Crisis Prevention and Intervention
Authors: Shane R. Jimerson and Stephen E. Brock
NASP Member Price: $125.00 Nonmember Price: $156.00
ISBN-10: 0932955665; ISBN-13: 978-0932955661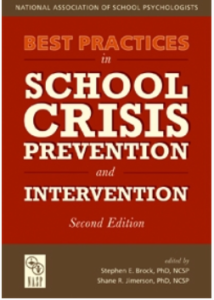 School Crisis The PREPaRE Model, 2nd Edition
Authors: S. Brock, A. Nickerson, M. Louvar Reeves, C. Conolly, S. Jimerson, R. Pesce, and B. Lazzaro
NASP Nonmember Price: $90.00 Member Price: $72.00
ISBN-10: 0932955193; ISBN-13: 978-0932955197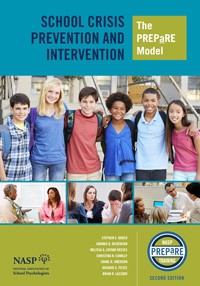 Trauma Through a Child's Eyes: Awakening the Ordinary Miracle of Healing
Authors: Peter A. Levine Ph.D. and Maggie Kline
ISBN-10: 1556436300; ISBN-13: 978-1556436307
Cost: $16.99-$19.99 (Amazon: Kindle/paperback)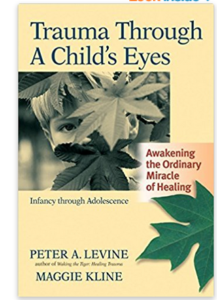 Treating Infants and Young Children Impacted by Trauma: Interventions That Promote Healthy Development
Authors: Joy D. Osofsky, PhD, Phillip T. Stepka, PsyD, and Lucy S. King
APA Member/Affiliate Price: $33.71; List Price: $44.95
ISBN: 978-1-4338-2769-3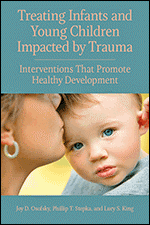 Author: by Paula Hawkins
ISBN-10: 1594634025; ISBN-13: 978-1594634024
Cost: $6.00/10.00 (Amazon: Kindle/paperback)