November 2nd, 4th, 10th, and 12th
Fall 2020 VIRTUAL Conference
Unmasking the Potential of ALL Students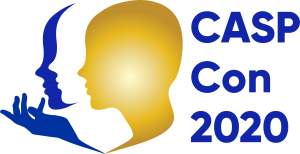 In collaboration with the California Association of School Psychologists (CASP), please join us for CASP CON (click here for more information). We'll be collaborating with CASP and state school psychology associations from Nevada, Utah, and Arizona to provide a breadth of learning and networking opportunities! There will be more that 150 session and 250+ hours of learning around ensuring that every student is able to meet their full potential.
WSPA will also host two virtual happy hours at the beginning (November 2nd) and ending of the conference (12th) at 5:30pm MST to allow time for collaboration and socializing with fellow Wyomingites! We hope you can join us for this exciting new opportunity!
WSPA Members! Use this link to register at a discounted rate!
 Any questions? Please contact Tara Clapp at [email protected]
To WSPA Members, We recently submitted the attached recommendations for changes to the certified Specialist in school psychology (CSSP) credential with hopes that school psychs will have more opportunities to work outside of schools. If you could find some time to...
read more
Below is a question from a WSPA Member Hello. I was hoping to get some guidance on a recent issue I've had. During an eligibility meeting, the parents asked that I take out my narrative explaining what the behavior results meant. They were fine with the results of the...
read more