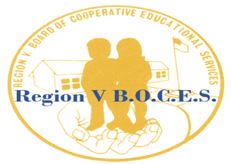 WSPA and Region V B.O.C.E.S. present:
Carl D. Corbin
"Current Issues in Special Education Law Affecting the Practice of School Psychology"
Fall 2021 Legal/Ethical Webinar
September 24th, 2021
Virtual Event: 12:30pm – 3:30pm MDT
This virtual presentation will explain how to access and incorporate the laws, regulations, and legal decisions affecting common issues under the Individuals with Disabilities Education Act (IDEA) in your daily practice of school psychology and to develop strategies to minimize litigation while meeting the needs of students. The workshop will be delivered through PowerPoint presentation with supplemental materials that include excerpts from legal decisions.
Learn to access, review, and incorporate the laws, regulations, and legal decisions affecting culturally responsive special education services within the public school setting;
Discuss the recent and relevant law, regulations, and legal decisions affecting many common special education issues within the school setting; and
Develop strategies to minimize the risk of exposure to litigation associated with a special education program within the public school setting
Register online (See form below)
After Sept. 1, cost for individual registration (less than 5 people) is $79 for WSPA Members; $99 for non-members (it's FREE to join WSPA!)
Group Discount Rate (teams of 5+) $69/person WSPA members; $79/person for non-members (all 5 and no members in the group), or $69/person if the group has at least one WSPA member in it (5 people or more). 
Questions? Contact David Briggs: [email protected] or Stacy Meester: [email protected]
About the Presenter:

Mr. Corbin assists districts to avoid litigation through preventive education by presenting at workshops and developing training and prevention materials including Legal Updates. Mr. Corbin has successfully represented districts at the various stages of special education litigation including administrative hearings. Mr. Corbin has successfully assisted districts in responding to student and employee complaints before DFEH, EEOC, CDE, and OCR. Mr. Corbin has also successfully represented districts with classified and certificated layoffs and other employee related matters.
Prior to joining SCLS Mr. Corbin served in the United States Army for over three years. Mr. Corbin has approximately ten years' experience as a Counselor or School Psychologist. He is a Licensed Educational Psychologist (Inactive). He is a Nationally Certified School Psychologist.
Mr. Corbin served on the Office of Administrative Hearings Special Education Advisory Committee for the State of California for the 2008-2009 and 2009-2010 school years. Mr. Corbin was a lecturer at Sonoma State University in either the Department of Educational Leadership or Special Education from Spring 2007 through Spring 2012. Mr. Corbin is a past President of the California Council of School Attorneys.
Dyslexia Awareness Month Blog Post Written by David Briggs As it is dyslexia awareness month, it should be beneficial to review two basic concepts related to dyslexia; the definition of the condition and the specific areas to assess when it is suspected. As noted by...
read more