November 2nd, 4th, 10th, and 12th
Fall 2020 VIRTUAL Conference
Unmasking the Potential of ALL Students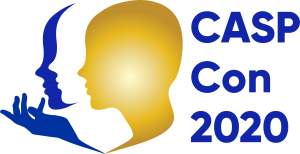 In collaboration with the California Association of School Psychologists (CASP), please join us for CASP CON (click here for more information). We'll be collaborating with CASP and state school psychology associations from Nevada, Utah, and Arizona to provide a breadth of learning and networking opportunities! There will be more that 150 session and 250+ hours of learning around ensuring that every student is able to meet their full potential.
WSPA will also host two virtual happy hours at the beginning (November 2nd) and ending of the conference (12th) at 5:30pm MST to allow time for collaboration and socializing with fellow Wyomingites! We hope you can join us for this exciting new opportunity!
WSPA Members! Use this link to register at a discounted rate!
 Any questions? Please contact Tara Clapp at [email protected]
Did you miss the opportunity to join the CASP/WSPA Fall 2020 Conference? There is an additional opportunity for NASP Approved CEU's by participating in a training hosted by the South Dakota Association of School Psychologists titled "School Psychologist as Counselor"....
read more
Good Afternoon, In an effort to gather more information about the current understanding of the Developmental Delay category from the perspective of the membership of the Wyoming School Psychology Association, a survey has been created to gather the opinions and...
read more