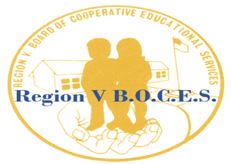 WSPA and Region V B.O.C.E.S. present:
Steven G. Feifer, D.Ed., ABSNP
"The Neuropsychology of Reading Disorders: A Compendium of Research Based Interventions"
NASP approved training (3 CPD hours), PTSB hours also available!
Please join us for this Virtual Event on March 9th, 2022
2:00 – 5:00pm (MST)
Early Registration Discount Tickets ONLY $79! With registration BEFORE Monday, February 7th
Group Discount Rate (teams of 5+) $69/person
AFTER Monday, February 7th Ticket Pricing will increase to: Individual: $99; Group Rate $79/person
Objectives:
Examine current literacy rates in the United States and the prevalence rate of dyslexia.
 Introduce a brain-based educational model of reading by examining specific neural circuits that underscore phonological
development, orthographic development, and reading comprehension skills.
Discuss four subtypes of reading disabilities, and link scores of evidenced-based interventions and relevant classroom
strategies to address each subtype.
Discuss the differences between a traditional achievement test versus a diagnostic achievement test, and introduce the
Feifer Assessment of Reading (FAR) as a more viable means to both diagnose and remediate subtypes of reading
disorders.
About the Presenter:
Steven G. Feifer, D. Ed., ABSNP is a renowned speaker and author of eight books and numerous articles on learning and emotional disorders in children. He is a licensed psychologist with more than 20 years of experience working directly in the schools, and is dually trained in school neuropsychology having completed research stints at the National Institutes of Health. Dr. Feifer has earned numerous distinctions throughout his career including being awarded the Maryland School Psychologist of the Year, the National School Psychologist of the Year, and recently received the Outstanding Contribution to the Education and Training of Psychologists award by the Maryland Psychological Association. Dr. Feifer currently assesses  children at the Monocacy Neurodevelopmental Center in Frederick, MD, and is a consultant to a variety of  school districts. He has authored three tests on diagnosing learning disabilities in children, all of which are  published by PAR
Questions? Contact David Briggs: [email protected] or Stacy Meester: [email protected]