November 2nd, 4th, 10th, and 12th
Fall 2020 VIRTUAL Conference
Unmasking the Potential of ALL Students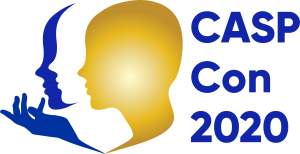 In collaboration with the California Association of School Psychologists (CASP), please join us for CASP CON (click here for more information). We'll be collaborating with CASP and state school psychology associations from Nevada, Utah, and Arizona to provide a breadth of learning and networking opportunities! There will be more that 150 session and 250+ hours of learning around ensuring that every student is able to meet their full potential.
WSPA will also host two virtual happy hours at the beginning (November 2nd) and ending of the conference (12th) at 5:30pm MST to allow time for collaboration and socializing with fellow Wyomingites! We hope you can join us for this exciting new opportunity!
WSPA Members! Use this link to register at a discounted rate!
 Any questions? Please contact Tara Clapp at [email protected]
PSA for Elementary School Psychologists I have worked in elementary schools for my entire career thus far but only picked up a junior high school in the past three years. With that change in placement, I quickly became much more experienced with manifestation...
read more
The WSPA board is planning for our spring conference and would like your input. The conference will be virtual and not shared with another state like our fall conference was. This gives us an opportunity to tailor the conference to the needs of our members and of...
read more