Eldon Clifford Ph.D. is a Licensed Psychologist, Licensed Professional Counselor and a Certified/Licensed School Psychologist. He has worked as a school psychologist for 10 years and prior to that was a school counselor for a number of years. His professional interests include learning disability identification/diagnosis, Autism diagnosis and behavioral disorders. He has been honored to contribute to WSPA in a variety of roles over his tenure with the organization.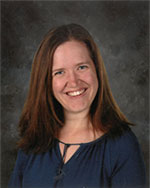 Sarah Perkins
MEMBERSHIP CHAIR, WEBSITE ADMINISTRATOR, & PRESIDENT ELECT
Sarah Perkins has worked in Laramie County School District Number One as a Nationally Certified School Psychologists since 2010 at various Title One elementary schools. She received her Education Specialist degree from University of Colorado Denver in 2010 and her bachelor degree in English from Haverford College in Pennsylvania. Her interests include special education law, behavior planning, evaluation, and special education team functioning.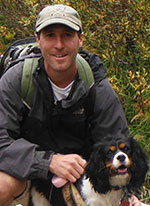 Mike Crane has been a Nationally Certified School Psychologist for 15 years. He has worked within the public school system in three different states and served grades Pre-School through High school. Mike studied Psychology and graduated from University of Colorado at Boulder and then obtained his School Psychology certification from The University of Massachusetts at Boston. He is presently employed in Cheyenne, Wyoming and has served on the WSPA board in various roles since 2008.
I have worked as a school psychologist in Fremont County School District #1 since 1997.  I received my Specialist in School Psychology degree from Western Illinois University in 1995.  I worked in Illinois for 2 years prior to moving to Lander, Wyoming.  I have worked with all grade levels but have been at the K-5 level for the past several years.  I have held positions within WSPA leadership as both secretary and president.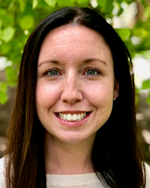 Tara Clapp
CONFERENCE CHAIR
Tara Clapp received her undergraduate training at the University of Buffalo in Buffalo, NY and her graduate training at Niagara University, in Niagara Falls, NY.  She currently is an Associate Lecturer in the Department of Psychology at the University of Wyoming. Tara teaches at both the undergraduate and graduate level in the areas of clinical assessment, developmental disabilities, and supervises graduate student assessments in the Psychology Clinic. Tara also works with ACSD#1, predominately at Linford Elementary.
Carol Kramer
NORTHEAST REP.
Carol Kramer is a retired School Psychologist having worked two years in Wisconsin before moving to Gillette, WY where she worked for twenty-nine years in Campbell County School District. She currently has a private practice in Wyoming but is only interested in completing school psychological evaluations (which she does for some neighboring school districts) and school neuropsychological evaluations. She earned her degree in School Psychology many years ago at the University of Wisconsin – Stout, in Menomonie, WI. She is originally from Minnesota. Carol loves to quilt, read, and enjoy the great outdoors of WY and CO!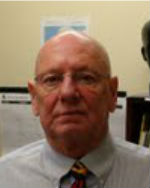 My earlier years were spent in and around the East Coast – mostly around Philly. There was Penn State, then Temple University, and then Penn. Along the way, I went to work for Philly Schools. Being in school and talking to kids, I learned that I always ended each day with a smile – and a story to share. One day I read a notice about a school Psych job in Wyoming. I took that job, a major cultural shift from Philly to Powell, but I never looked back! Keep in mind this was all during the last century.
While I retired from full-time work in schools some years back, I still love working with kids, families, and school folks. Reading is a passion, too. I was asked to sum it (my life) up – try to sum it up in one sentence. Here ya go:
In relationships of mutual respect, over many years, I helped some people learn things about themselves they would have learned less well or not at all, believe I made a difference, and for that, I owe a debt of gratitude for a life mostly
well-lived.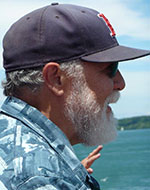 Joe Palladino
CENTRAL REP. & LEGISLATIVE CHAIR
I received my M.S. ED in School Psychology from the University of Dayton in August of 1977 and started my career in West Virginia a month later. I am Nationally Certified School Psychologist and a Licensed Professional Counselor in addition to my School Psychologist Certification. I spent 30 years as a School Psychologist in FCSD #1 and have worked part time for the last ten years at various school on the Wind River Reservation.
Annastashia Teepe
SOUTHEAST REP.
Annastashia has served as a school psychologist in Wyoming for six years and is finishing her seventh year as a school psychologist. She is currently working for Laramie County School District #1. Annastashia completed her Educational Specialist degree in School Psychology at the University of Nebraska at Kearney and obtained her Bachelor of Science degree in Psychology from the UNK as well. Annastashia is a Nationally Certified School Psychologist and is working toward her Ph.D. in General Psychology emphasizing cognition and instruction. Her professional interests include behavioral intervention, early childhood intervention and mental health awareness. Annastashia is super excited to join the Wyoming School Psychology Association.
Dustin Blair
SOUTHWEST REP.
Dustan is a Nationally Certified School Psychologist working in the state of Wyoming. He earned his Bachelor's degree in Psychology from Brigham Young University, and an Educational Specialist Degree in School Psychology from the University of Northern Colorado. He currently has four busy children, and works for the school district in Evanston, Wyoming. He has previous experience in residential treatment facilities and in rehabilitation settings. Professional interests include: motivation, psychological testing, educational diagnosis, mental health services within the school setting, and neuropsychology.
Dan Mayer
PUBLIC RELATIONS CHAIR & SOUTHWEST REP.
Dan and his family live in Evanston. Currently, Dan Mayer is the Executive Director with Region V BOCES in Wilson, Wyoming. He is also a nationally certified School Psychologist. The majority of his undergraduate training was as a double major in Special Education for the Deaf and Elementary Education, which gives him a strong background in special education, general education, audiology and child development. He pursued a graduate degree in School Psychology. Lastly, I most recently finished my certificate in School Principalship through the University of Wyoming. Dan has served as WSPA's treasurer and President, he also served as NASP delegate from 2010-2014.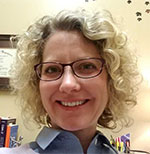 Stacey Kern has been a school psychologist for nine years, all of which have been served in K-12 schools for Albany County School District #1 in Laramie, WY. Stacey earned her M.S. in Clinical Psychology from Emporia State University, her Ed.S. in School Psychology from Emporia State University, and her Ph.D. in Educational Leadership from the University of Wyoming. She has served on the Wyoming School Psychology Association board as the conference committee chair since fall 2016. Stacey is also serving an elected three-year term as the National Association of School Psychologists leadership assembly Delegate for the state of Wyoming. She has been married to her awesome husband for 19 years, and together they have three beautiful children. Stacey enjoys professional collaboration and problem-solving with her colleagues, intervention groups with her students, and is a die-hard fan of her own children.
Servio Carroll
AWARDS CHAIR
Servio A. Carroll is a semi-retired school psychologist and clinical counselor. He received a Master's degree in counseling and educational psychology in 1973, and a Specialist degree in school psychology in 1977 from the University of Nebraska – Kearney. He was the first school psychologist hired by PCSD#6 Cody in 1977, and SCSD#2 in 1980, from which he retired in 2015. Servio continues to work part-time in his private practice – Counseling Associates—providing English-Spanish bilingual clinical counseling and school psychology services. He was part of norming group for the NCSP credential and held various board, leadership positions and publications in NASP from 1989 to 2004. A member of WSPA since 1985 he has held various board, leadership positions as well since 1989, including editor of the WSPA Newsletter for over 20 years. Servio was also part of the group which developed the WY Mental Health Professions Licensing Board, and holds LPC # 12.
Howard Wakkinen
CONF. GRAD CREDIT CHAIR
Howard Wakkinen has been a school psychologist and assistant principal for the past 11 years (8 years as a school psychologist before serving as an administrator the past 3 years). He has served K-12 schools and students in Colorado and Wyoming. For the past 8 years, he has served in K-12 schools for Laramie County School District #1 in Cheyenne, Wyoming. Howard earned his B.A. in Psychology and Ph.D. in School Psychology from the University of Northern Colorado (UNC) in Greeley, Colorado (and an administrator endorsement from the University of Wyoming). Before transferring to UNC during his undergraduate, he attended the University of Montana where he played football for the Griz for three years (GO Griz!). He has served on the Wyoming School Psychology Association board in a couple different roles as well as currently serves on the Wyoming Association of Secondary School Principals (WASSP) board as the Southeast Regional Representative. After the past three years as an assistant principal, he is excited to return to his roots as a school psychologist for the upcoming 2018-2019 school year in a K-4 elementary school and an alternative high school. Howard enjoys numerous research areas, but his favorites include anti-bullying, MTSS/RTI (interventions to reach all students), solution-focused consultation / collaboration, and resilience / assets / SEL curricula.
Tracy Hed
ETHICS/PROF. STANDARDS CHAIR
Tracy Hed, Ph.D., works for Sheridan County School District #2 and has for the past eight years. She received her doctorate in Educational Psychology from the University of Utah (Salt Lake City). This is her 19th year as a school psychologist. Prior to working in public education, she worked in a variety of inpatient and outpatient clinical settings, working with children, adolescents, and adults. She has been the Ethics and Professional Standards chair for the past 8 years, as well as participating in other roles and activities for WSPA. Her current professional interests are social cognitive approaches for working with children on the autism spectrum, assessing and teaching executive functioning skills, teaching social and emotional learning (SEL) skills, and practicing and teaching mindfulness in the schools.
Don Rentz
SCHOLARSHIP CHAIR
Don Rentz is currently a school psychologist at Laramie County School District #1 (Cheyenne, WY). He previously worked for 18 years as a school psychologist at Natrona County School District (Casper, WY). He earned his B.S. in Psychology at BYU and his M.Ed. and Ed.S. in School Psychology at Idaho State University. He is originally from Southern California (Rialto).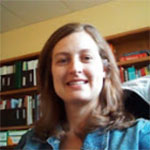 Erin Hanson
GOVERNMENT AND PROFESSIONAL RELATIONS COMMITTEE STATE LIAISON (GPR)
Erin Taylor Hanson currently works part time in Sheridan County School Districts #1 and #2 serving students and their families in the Sheridan, Big Horn, and Tongue River areas.  During her twelve years working as a School Psychologist, she has also worked in Johnson County School District, Wyoming and with San Juan BOCES in Pagosa Springs, Colorado.  Erin received her Educational Specialist and Masters degrees from University of Montana in Missoula.  She is also a licensed professional counselor (LPC) in Wyoming.  Erin has held various positions on the Wyoming School Psychology Association Board and is a current member of the National Association of School Psychologists (NASP).  Erin also completed the coursework for Global Career Development Facilitator (GCDF) and works as Transition Coordinator for SCSD#1 in assisting students transition from high school to post secondary education/training/living.  Erin's professional interests include Multi-Tier System of Supports (MTSS or RTI), Autism Spectrum Disorder, and behavior planning.
Scott McGuire
ELECTIONS CHAIR
I have worked as a School Psychologist in Newcastle since 2010 and in Wyoming since 2007. I was born and raised in North Dakota and received my School Psychology Educational Specialist degree from Minot State University. I have been employed in many different occupations and can easily relate to a diverse group of people and situations. I am trained in evaluating student special education eligibility, RtI consultation, and IEP development.